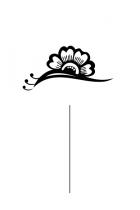 Welcome! Dream On Wedding specializes in the design, planning and coordination of exclusive weddings in Italy.
A passion for all things beautiful and meticulous attention to detail in order to achieve that harmonious ensemble of all the elements that make up an event, is what distinguishes us.
We work to make every wedding a unique experience for the bride and groom and their respective families and friends: creating memories to be shared for years to come.
Our
Vision
We create tailor-made events: we avoid the practice of 'package weddings';  we seek beauty;  we believe in the uniqueness of every couple and the "here and now" where the event takes place. We devote time, energy and resources to understand our customers' needs; we share their vision and make it our own in order to produce a unique event; always different, just like every couple and every moment in life!
We strive to include the very best of Italian creativity in all our projects and events.
see more
SCENOGRAPHIC SET-UPS FOR EVENTS
& PARTIES
We design and create scenic sets for every type of private and corporate event.
MAGNIFICENT LOCATIONS
We are constantly on the lookout for exceptionally beautiful locations: we are sure to find the right one for each couple, here is a selection of some wonderful locations.
see more
Dream On
Wedding Planner
&
Design
Via Torre Della Sapienza snc,
06055 Marsciano (Perugia)
ITALY
 Genia Consulting Srvice srl ha ricevuto un contributo a valere sui fondi "POR FESR Umbria 2014-2020 – Az. 3.3.1 – Nuovi strumenti per favorire i percorsi di Internazionalizzazione delle PMI umbre – AVVISO PUBBLICO VOUCHER PER SERVIZI CONSULENZIALI – 2017″ per la realizzazione del progetto  "Genia consulting upgrade".